Accessories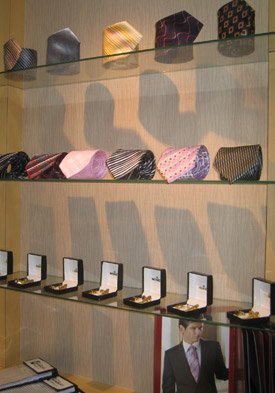 We carry a wide selection of woven ties, cuff links and tie links, ideal for a perfect gift!
Fabrics Collection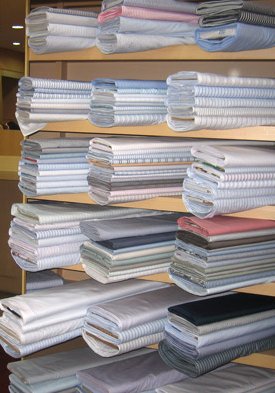 We offer you complete collections of fabrics from the world's leading fabric houses.
Our extensive selection of fabrics, includes a wide assortment of elegant and luxurious four season fabrics.
We select only cloths of exceptional quality and value from the finest mills around the world for our collection in all the latest colours and patterns. Therefore you can be sure to find a fabric which will best suit you! At Maharajas, you can choose from the finest fabrics
Wool
Wool Cashmere
Silk
Corduroy
Linen
Cotton
Egyptian Cotton
All contents © copyright 1999-2017 Maharajas Tailors. All rights reserved.Unauthorized use, and/or duplication of this material without express and written permission from this websites author and/or owner is strictly prohibited. Excerpts and links may be used, provided that full and clear credit is given to Maharajas Tailors Singapore with appropriate and specific direction to the original content.